TOVALA X CHEF CHRISTINE HA
Campaign, Partnership
2022
In the summer of 2022, Tovala joined MasterChef winner and restaurateur
Christine Ha aka The Blind Cook
in bringing chef-crafted meals exclusive to the Tovala customer. The partnership resulted in three brand new Tovala Meals that featured Christine Ha's take on Vietnamese and South East Asian comfort foods, like Bò
Kho and Cơm Sườn
Nướng Xả.
The campaign was amplified through FB & IG advertising,
YouTube
, email marketing, and print.
ROLE
Creative Direction, Art Direction, Design
TEAM
Maggie Pluskota - Lead Copy
Aliyah MacCrindle - Production Design
Quit Nguyen - Photography


VISUAL IDENTITY

This was Tovala's first chef partnership in over 3 years. In order to celebrate it to its greatest extent and keep it cohesive across multiple channels, we decided that a personalized identity was needed.

Furthermore, the internal team knew that more chef partnerships were in the near future. Therefore, we created a sustainable identity that doubled as a standardized template to be used again.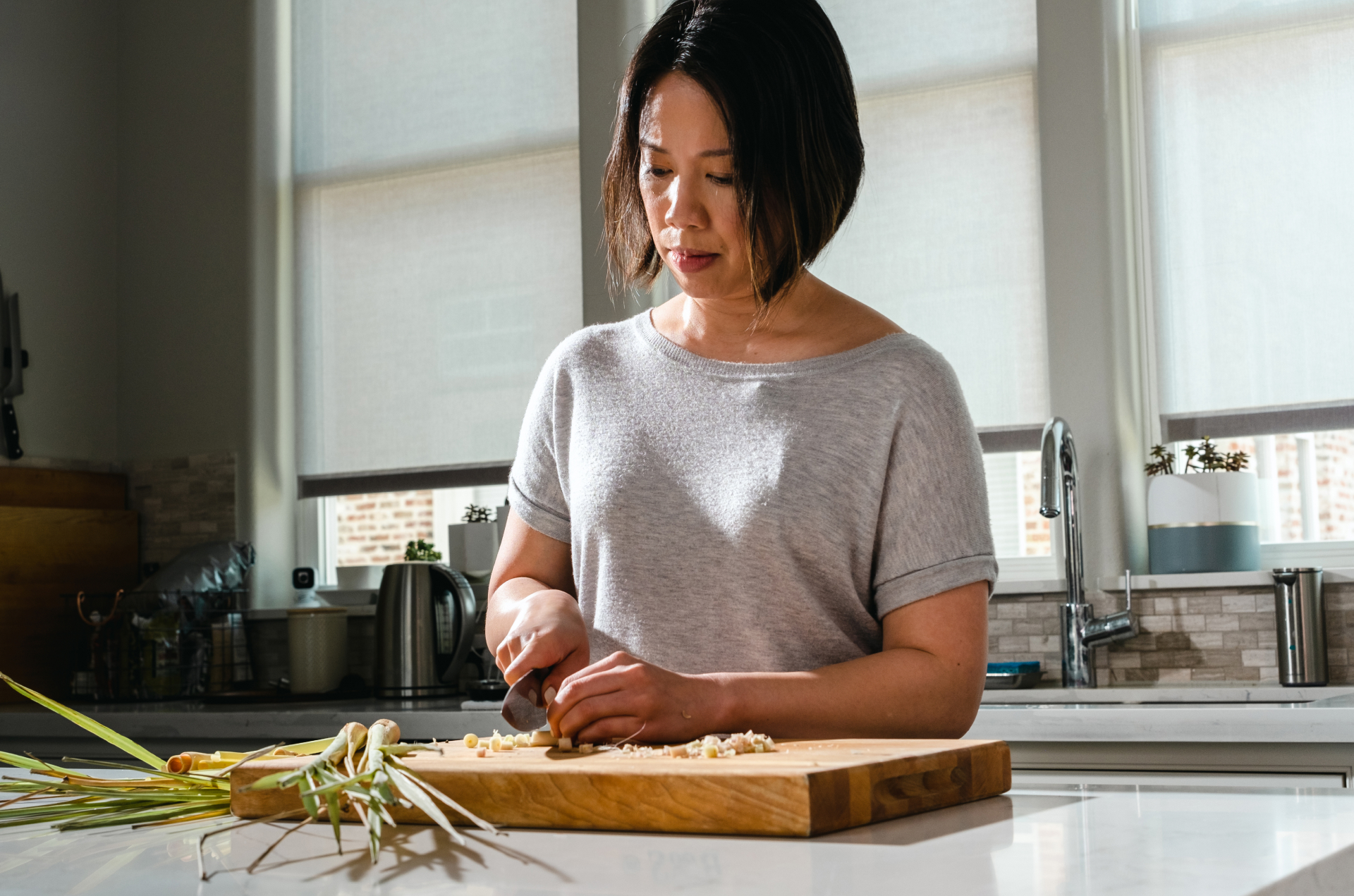 CONCEPT

Tovala is giving Chef Christine a platform to share her story, her food, her way. By heroizing our partnered chef in her own home, we invite the audience to sit front-row to the MasterChef and James Beard Award-winning chef. Her natural confidence and inviting presence is strategically captured in the images with specific lower angles and soft lighting, while tidbits of her conversation about the new meals give us a look into what makes her recipes uniquely her and exclusively for Tovala.